Reception -

Summer

Term 2020

Welcome to our Reception website page. We are adding photographs regularly so that you can share in what we are doing. If you have any other ideas of things you would like to see on this page then please let myself, Mrs Hulton or Mrs Fairhurst know.
This Reception homepage gives details about the class.
Select 'Reception Photographs' from the class pages menu bar if you would like to see slideshows of photographs from class.
If you have any photographs or news from home that your child wants to share with class and put in their 'Learning Journey' file please e mail them to receptionclass@st-saviourringley.bolton.sch.uk
Summer Term - 2020
Letters Home
Click on the links below to access copies of letters that have been sent home to Reception
School Feedback on Parent Induction Questionnaire Questions/Comments
Welcome From Percy.
Hi it is Percy here again!
Well last term did not quite end as we expected. However before our early end we managed to fit lots into the term. We had lots of fun being toy makers, explorers and even Chinese dragons. We had, a toy shop and a jungle in the classroom.
I am starting to get a little bit lonely in the classroom now, but Mrs Bowman keeps coming in and showing me what you have all been up to. I know he is setting you work on the 'School Closure' part of the website, so I am trying to do some of that as well but I miss Reception teaching me.
I know this term we would have been finding out lots about minibeasts and thinking about seaside holidays. Hopefully there will be a chance for us to come together again when it is safe to do so and do some of that together.
Mrs Bowman has usually got her tissues ready for the end of the year when Reception get ready to move to Year One but I think she is missing you as well and has already used some of them!
I am really proud of how you have been working at home and hopefully will see you all again soon. Take care, stay safe and keep smiling.
Squaaak
Percy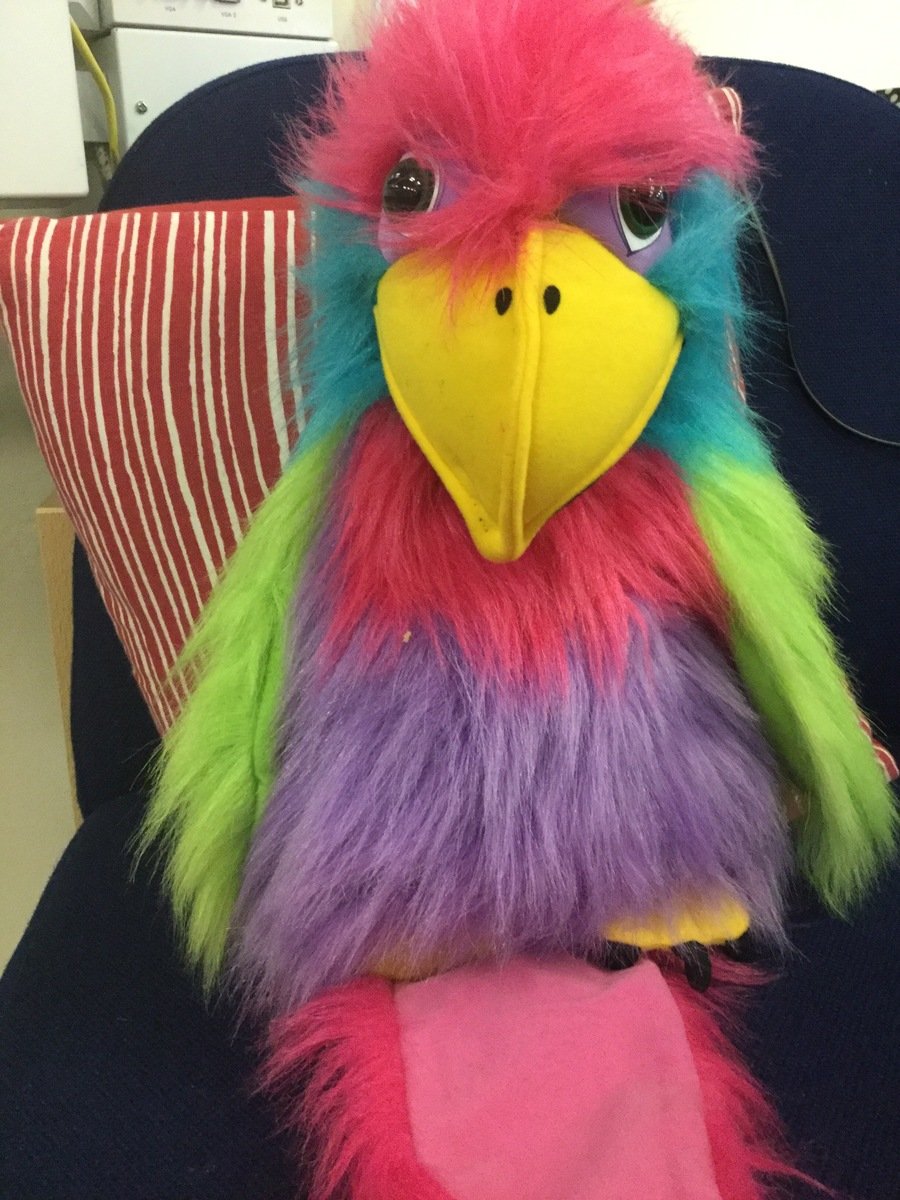 Reading Books and Phonics in Reception.
Phonics
In Reception we follow the 'Letters and Sounds' guidance. Alongside this we use 'Phonics Play'. This has a website with lots of useful resources and also includes lesson plans which are adapted by the school. In addition, when we introduce each phoneme we use the 'Jolly Phonics' actions as a lot of children are familiar with some of these from their nursery.
Reading
We have a variety of reading schemes in reception that we run alongside each other using book banded levels. We do this in order to provide a greater variety in books.
The schemes we use are:
Oxford Reading Tree Collins Big Cat
Ginn Reading 360 Talk a Story
Read with Biff Chip and Kipper Rigby Star
Rigby Rocket Usborne Very First Reading
Usborne Phonics Readers Floppies Phonics
Termly Coverage Overviews
There is a copy of our Summer Term coverage sheet below. This outlines some of the objectives we will be covering in class this term.
Below are copies of the coverage sheets for the Autumn and Spring Term:
Reception Class Promises - 2019
Reception have agreed on some promises that they think will make our classroom a lovely place to be.
Reception Parent Meeting - 16.9.19
Thank you to everyone who was able to attend the meeting tonight. Hopefully I have been able to reassure you all that we have been doing something these first two weeks! I know a number of children have been going home saying they have not done anything during the day!
I did promise that I would put the meeting PowerPoint on this page so you can look back through and for those that were unable to attend. I will also send home the handouts to any families that were unable to attend.
Reception Advent Assembly - November 2019
Reception did a great job singing and speaking in their Advent assembly today. I have put the PowerPoint beneath so that if anyone in your family was unable to come they could have a look through the PowerPoint. I am sure your child could then explain what was happening at each stage!