Reception -

Spring

Term 2019

Welcome to our Reception website page. We are adding photographs regularly so that you can share in what we are doing. If you have any other ideas of things you would like to see on this page then please let myself, Mrs Hulton or Mrs Thompson know.
This Reception homepage gives details about the class.
Select 'Reception Photographs' from the class pages menu bar if you would like to see slideshows of photographs from class.
If you have any photographs or news from home that your child wants to share with class and put in their 'Learning Journey' file please e mail them to receptionclass@st-saviourringley.bolton.sch.uk
Spring Term
Letters Home
Click on the links below to access copies of letters that have been sent home to Reception
Welcome From Polly.
Hi, it is Polly here again!
Can you believe it is already the second term in Reception? This is one of my favourite terms because I get to eats lots of food. We taste some Chinese food when the class learn all about Chinese new year and I am not sure if the children know, but one type of Chinese food we try is green seaweed!
Our key topics are toys and Africa. I love both of these because we will be playing with old and new toys and then I get to see some of my friends from the African jungle. The week when the children make African drums always seems to give Mrs Bowman, Mrs Hulton and Mrs Fielding a headache. I cannot think why! The magic carpet trips in PE always seem to make up for the headaches though. I think they secretly enjoying travelling to Africa on the magic carpet, more than the children.
Anyway I had better go now and hunt out my favourite toy to show reception.
Speak to you again next term.
Squaaaak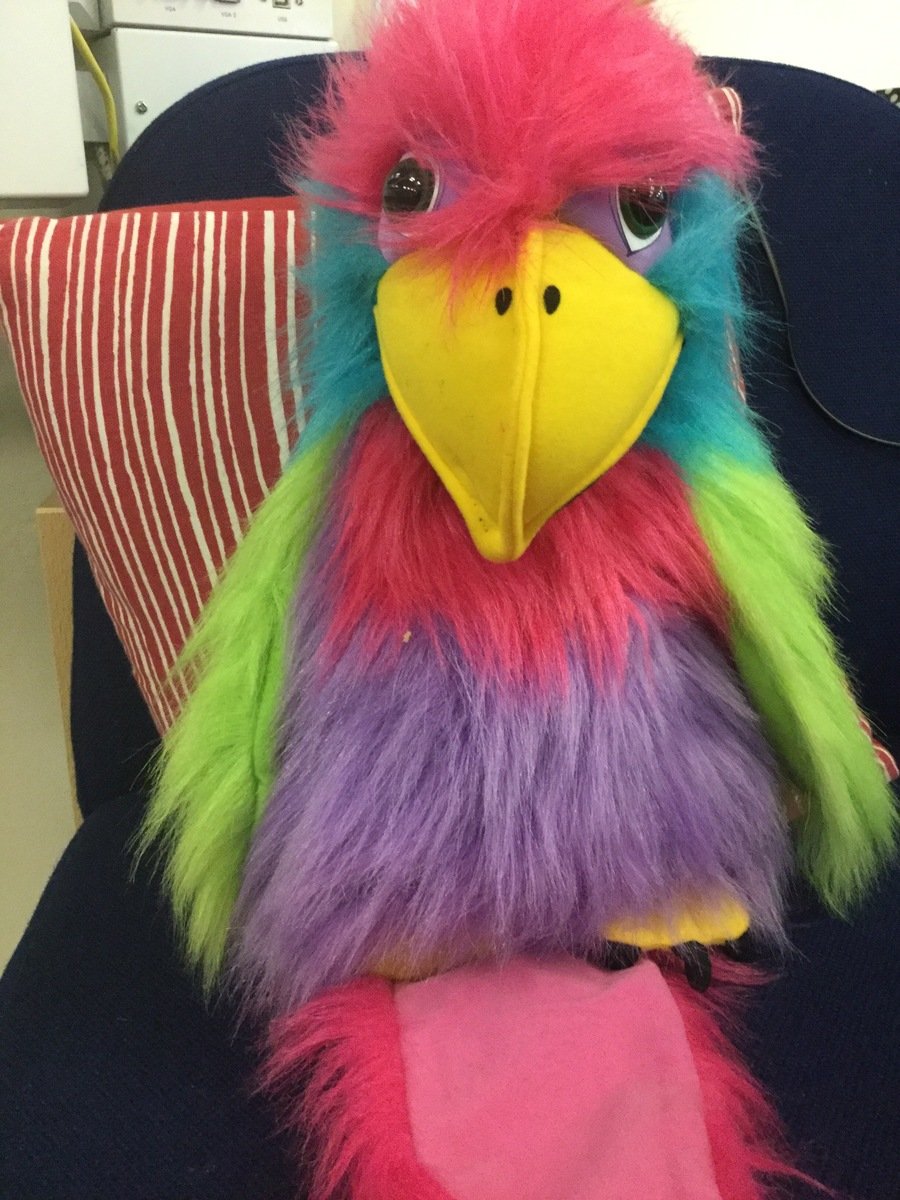 Reading Books and Phonics in Reception.
Phonics
In reception we follow the 'Letters and Sounds' guidance. Alongside this we use 'Phonics Play'. This has a website with lots of useful resources and also includes lesson plans which are adapted by the school. In addition, when we introduce each phoneme we use the 'Jolly Phonics' actions as a lot of children are familiar with some of these from their nursery.
Reading
We have a variety of reading schemes in reception that we run alongside each other using book banded levels. We do this in order to provide a greater variety in books.
The schemes we use are:
Oxford Reading Tree
Collins Big Cat
Ginn Reading 360
Talk a Story
Read with Biff Chip and Kipper
Rigby Star
Rigby Rocket
Usborne Very First Reading
Usborne Phonics Readers
Floppies Phonics
There is a copy of our Spring Term coverage sheet below. This outlines some of the objectives we will be covering in class this term.
Below are copies of the coverage sheets for the Autumn and Summer term:
Reception Promises.
Reception have been talking about all the things they are going to try hard to do in class this year.
These are their promises:
Our Advent Assembly
Thank you to everyone who came along to our assembly. I have attached the powerpoint we used so if anyone was unable to join us you may want to look through this with your child. The powerpoint has been amended slightly to meet our internet permissions in class.
Thanks again