Guidance on Cordial in School
Guidance on Cordial in School
11 September 2023 (by admin)
New guidance re drinks in school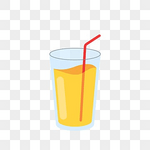 In an attempt to encourage children to drink more, especially during the warm weather, we have amended the 'Packed lunch, Break Time Snack & Drink' guidance.
We will now be allowing children to bring diluted cordial/squash in their water bottles if they do not like plain water. Ideally this will be low sugar.
Fizzy drinks are still not permitted.
Thank you