PANTOMIME PERFORMANCE DECEMBER 2022
PANTOMIME PERFORMANCE DECEMBER 2022
22 November 2022 (by admin)
Big Bubble Theatre Presents Cinderella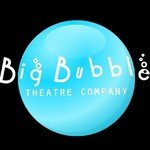 We have arranged for The Big Bubble Theatre Company to come into school and do a performance for all the children. This will be the first time we have been able to have a live show in 3 years. This year their production is Cinderella.
The pantomime will be in school on Monday 5th December. We are asking for a contribution of £3 per child, payable before Monday 28th November, to cover the cost of the show. This can be done via Pay360 online under the Events tab or contact the school office for a Paypoint voucher.
Please can we ask everyone to make a contribution, unfortunately if we do not receive sufficient funds, we may have to cancel the performance on this occasion.
Your support is appreciated.