Breakfast & Afterschool Club Bookings - Week Commencing 5th September 2022
Breakfast & Afterschool Club Bookings - Week Commencing 5th September 2022
19 July 2022 (by admin)
If you wish to book for Breakfast/Afterschool Club for when we return to school in September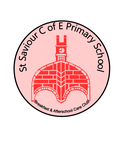 Bookings and payments must be received no later than 9am on our first day back 6th September 2022.
The only exception is for Breakfast Club for Tuesday 6th September.
The booking form and payment for this morning session is required by 1:30pm this Friday 22nd July.
As per the Terms & Conditions of use, this applies to the summer holiday break only.