Queens Platinum Jubilee
Queens Platinum Jubilee
12 May 2022 (by admin)
Celebration in school on Thursday 26th May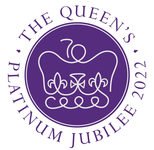 The school will celebrate the Queens Platinum Jubilee in school on Thursday 26th May.
We will have lunch on the front playground, weather permitting, to recreate a street party. We have done this before to celebrate Mrs Roe's 25 years at the school. It's clearly the thing to do for National Treasures.
The school will have bunting put in place for the day. We would like the children to come in Red, White & Blue clothing.
We are planning to have a number of activities in the afternoon for all the children. We are asking for a donation of £2.00 to be given to help cover these costs.
Donations can be paid via Pay360, under the 'Events' tab. The school hopes this will create a day that the children will remember as we celebrate what is a unique event in our history.
Thank you