School Games Award 2021-2022
School Games Award 2021-2022
12 May 2022 (by admin)
We are delighted to announce that we, St Saviour CE Primary School, have achieved the School Games Gold Mark Award for the 2021/22 academic year for the third time.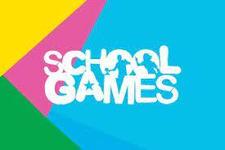 The School Games Mark is a Government-led award scheme launched in 2012, facilitated by the Youth Sport Trust to reward schools for their commitment to the development of competition across their school and into the community, and we are delighted to have been recognised for our success.

Our sporting achievements this year include:
Being involved in a large number of Borough wide events, these include, football, netball, cross country, athletics, swimming, cricket and rounders, becoming overall cross country champions and winning a Bolton Swimming Gala. Every child at the school will be part of at least 1 school team. A number will represent us in many sporting events.

St Saviours continues to be at the forefront of the cluster sports events, this has enabled many Key Stage 2 children to be involved in events through the year. We have won the year 3/4 football competition and the year 3/4 and year 5/6 cross country races in these cluster events.

Over 80 of our young people competing in local inter-school competitions this year, we are extremely proud of our pupils for their dedication to all aspects of school sport, including those young volunteers, leaders and officials who made our competitions possible.

As part of our application, we were asked to fulfil criteria in the areas of participation, competition, workforce and clubs, and we are pleased that the hard work of everyone at our school has been rewarded this year.

A special thanks to, Mr Moorhouse who has led the school to get this award again, as well as organise events and teams for the competitions we have been involved in. Thanks to Mrs Bowman who has also been involved in a lot of the events we have entered, picking and taking children to competitions and coaching teams.
Thank you to all the parents who have taken children to events, helped with running teams and cheered loudly for us as we competed.
We look forward to applying once again in 2023!