Welcome to the Class 4 Photo Gallery!
Our last trip as Class Four- Clifton Country Park
Some of Class 4 got to meet Damian Harvey!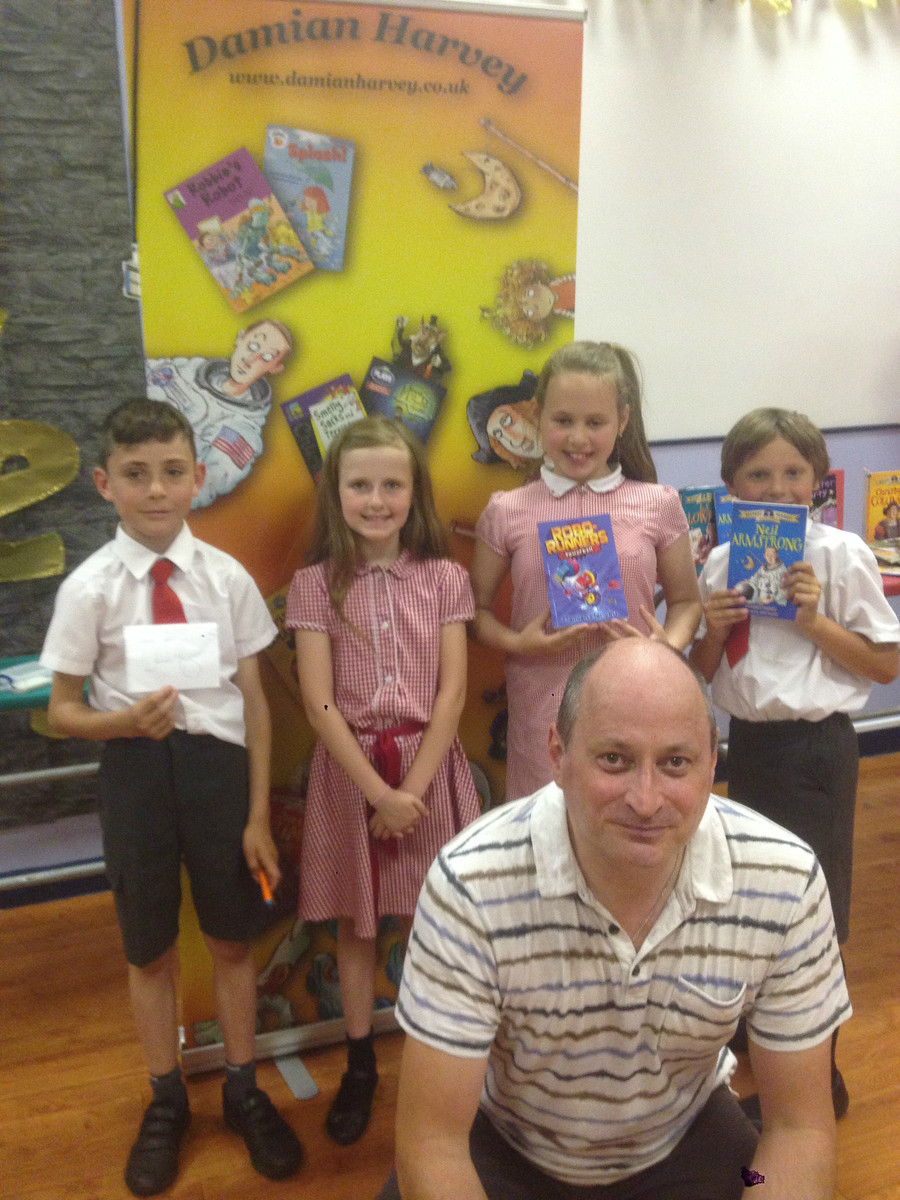 Topic homework 'Liverpool'
Well done to everyone that completed this!!
We all shared our hard work infront of the class, here is a snippet of what some looked like!
Our fun filled trip to Liverpool!
In Spring we went on a trip to Bolton Magistrate Court (but not because we were on trail!)
This was part of our Topic on Crime and Punishment.
More activities from our work on Crime and Punishment and its link to art...
We learnt about Andy Warhol and his Pop Art style before designing and printing our own 'gruel' cans in a Pop Art style. The Gruel Pop art certainly looked better than our Victorian prison food tasted!
In Autumn we learnt about the River System in Geography.
We made our own class river to see how they are formed and labelled the different parts. It got very messy!!
Our History Topic in Autum was the Vikings! We found that they weren't always as vicious as people make out.
We handled real artefacts in a class workshop and enjoyed this interesting topic at the start of Year 4.